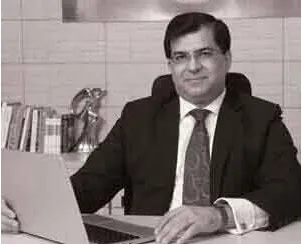 About Presto
Presto is a Laboratory Testing Instruments manufacturing company based in Delhi NCR. It has it's branches in Mumbai, Chennai, Kolkatta & Ahmedabad.. They have a network of international dealers who support the sales and service across the globe.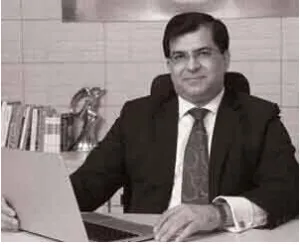 Their profile reads : Our eagerness for excellence in every product that we produce and our main motive of customer satisfaction is the main key to our success. The organization believes in developing long lasting customer relationship which is totally dependent on assurance and faith. We started a revolution for providing superior testing instruments to our clients that can provide best output without compromising on the quality. We satisfy our clients by providing high quality reliable testing equipments along with efficient after sales services.
About Mr. Vishal Malhotra
A technocrat who did his Btech in 1995 and MBA in International Business from IIFT. A dynamic and a structured person. Loves his family and treats his business as family as well. He is a 2nd dan blackbelt in Taekwondo & a fitness freak. A person of Systems and under his leadership has taken his company to heights and aims for exponential growth now.
How has been your Professional Journey?
Our professional journey was amazing, My father started the company, he was working with the Bureau of Indian Standards and took voluntary retirement to start off this business as a small venture. That time very few companies like superflame, sunflame invested in quality instruments to get ISI marking only, nobody else would buy such testing instruments. Maruti had not started its operation at that time.
We started off in a humble manner with most of the work being outsourced to outside vendors.
Our father had a thought process of that the product has to be cheapest to be saleable, people don't pay premium, and that one has to be lowest to be able to compete in the market.
When me and my brother got into the business in 1997 the margins were wafer thin margins, the margins were just enough to pay off the salaries and dues, we were lacking business mindset since we were not being from a business family. The concept of just running and to get breakeven was the concept.
And then we released that there were customers who were willing to pay for quality, there was a segment of customers who were very quality conscious, thanks to the auto boom in india. We got into the market as a substitute to the imported machines as there was no other manufacturers in India, besides one which was into manufacturing of testing equipments and they were based in Delhi at those times (now shifted to Noida). Just to inform you that yesterday they came up with the proposal that Presto should buy them out. That's what for our Professional journey
We released that if we can offer our customers an import substitute at indian prices and indian prices which are not with wafer thin margins but decent margins with great quality that's where our calling came in, and that's the gap we filled in. We are not the cheapest in the market and we are not the worst in the market and that is what has given us the leverage to grow.
There had been many smaller companies which came started but they are still barely surviving. we are the only structured company in this business because of the profits we ploughed back in the company, we invested and got technical edge We are technically way ahead of anybody in India and we have kept on investing money in technology both for our instruments and for our backend also.
Due to the automation at our workplace, sitting here we can tell how many conversions have happened, what is left out, at what stage a quotation is and that's given us a control and we are not people dependent as far as our operations are concerned.
Regarding our employees we are very clear that we will not blackmail anyone and not get blackmailed. We will pay decent money to our team members, but we would not like to be held ransom at any point of time. That's been our philosophy and that's the philosophy we have given to our customers also that our products are modular in nature tomorrow if Presto does not provide service then please go and pick up the modules from the market. Customers need not be dependant on presto for anything whatsoever. and still customers back to us since we treat them so well.
We have to keep the customers as the centre of everything that we do. We starting developing instrument around the customers. Whatever he wanted e.g he wanted to import something we said we will make it & we did lot of work with them try to create something; sometime they work instruments products work an imports substitute & sometime they did not. But we went on doing it to the extent that finally we got big clients like pepsi & coca cola. They came into our kitty . They always had mandate that equipments had to be from America. So they came when they found us a decent suppliers in India. They shifted to us. The journey want on becoming bigger & bigger. That snowball effect happened because at the center of we Always think about customer.
We take it very personally when customer complains. There had been times where when we could not resolved an issue, we have taken back our capital machinery & refunded the money. This is very rare in the industries. Because of this type of approach people say that Presto DOES LISTEN.
We have a system of escalation of complaints, if things get of control of the service head then the Director has to step in. Operations and sales are secondary for us but service is one department which is never neglected. One Director monitors each & every complaint on his dashboard. Each & every complaint are logged into our software ticket nos are generated. Even the phone calls are recorded. Customer survey is being done .And further we are looking for hiring third party for the customer surveys.So Customer DELIGHT is our passion
We are ready with the second factory which is coming up next month and the third factory will be coming up end of 2018.
We are looking at 10 fold increase by next financial year.
What is your Success Mantra?
Grahak ki suno (Listen to the Customer)
Listen to the customer, Try to listen & understand them. Try to find out what is he asking for before and after the sale, let's GIVE THEM OUR EARS at least.
Success mantra is actually "Grahak ki suno" whatever he is saying good, bad, right or wrong without too much of analysis listen to them & implement . If he says my instrument need to have motor outside, then say ok there is no need to challenge him because he is a guy who pay my children school fees.
How to Increase the efficiency of the team?
Become one of them, like customer listen to them. I always had autocratic kind of Leadership style. Recently after working and understanding, i have understood that if we really want to make a world class company our leadership style should change.
What is your Vision?
We want to leave a legacy in the Testing Instruments field. Legacy does not mean money, it is much more than that in terms of what people think about us, how the value, perceive us , that's the Bigger Game Plan.
(Visited 319 times, 1 visits today)