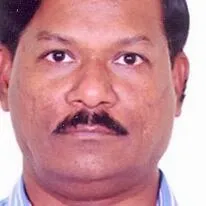 Mr. Ganesh K ( President Projects), Sagar Cements Ltd.
Mr. Ganesh K is Mechanical Engineer, having experience of 37 years in Cement Industry. He is with Sagar Cements Ltd. since last 26 years and have risen from bottom to top position due to his efforts and passion for work. Having a very friendly, cooperative and a teaching and sharing attitude with his subordinates and colleagues.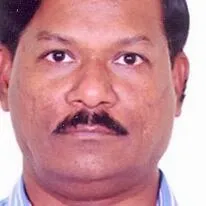 Some of the tips from him on management principles are highlighted below:
1. Mistakes Entrepreneurs do while Growing Business?
Business owners sometimes are taken by the fancy of exponential expansion without considering and studying the market conditions. My advice to the nation is Study the market conditions and know how the market is growing. Every business owner should not rely on only one customer or one sector.
The worst is taking loans against the anticipation of business will survive and will provide sufficiently for payoffs.
Business person should study the worst case scenarios. They should have a plan B to repay the bank loans in case of any downs.
I have seen many entrepreneurs failing from hieghts because of this hence depending on one customer one sector or one product is not sufficient grow horizontally and vertically.
Business should grow slowly and steadily.

2. How Cement Industry is growing ?
Cement industry Growth is 8% on an average. Coming back to the above discussion. This kind of market evaluation is necessary before any expansions.
3. Getting things done is an art. How Mr. Ganesh controls and get things done from his staff ?
I will go to their place sit with them, observe them if they make mistake suggest them and make them perfect. And this works with me all the time.
I normally would go around the office daily 3-4 times, sit with each person and resolve their queries.
4. How often do you conduct meetings?
Not often, but once in a month we conduct HOD meetings, wherein we set the targets to be achieved and discuss about previous target what was lacking to achieve,review them and work on that and get better for future targets.
(Visited 335 times, 1 visits today)