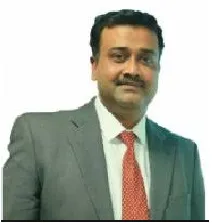 Mr. Raakesh Saraff, Managing Director, Infodrive India Pvt. Ltd.
Raakesh Saraff founded InfodriveIndia a free online Exim encyclopedia and online Export Import Data bank way back in 1996.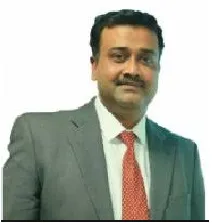 He digitized entire Indian Exim laws, custom duties, notifications, HS codes, Exim policy, duty drawback, DEPB, rules, regulations , guides, data, statistics using appropriate hi tech technologies not in vogue at that time, and first time in history of Indian Exim trade, entire information was made accessible to the global audience free of cost.
InfodriveIndia.com was world's third data base driven website at that time with more than 20 million shipment records.
In 2011, content related to Exim laws was shifted to Eximguru.com
Eximguru.com is updated regularly and is managed by a group of professionals. InfodriveIndia sponsors the cost of management of Infodriveindia.com as part of its corporate social responsibility and vision of InfodriveIndia.
About InfodriveIndia.com
Raakesh has led evolution of InfodriveIndia from a small startup to a trusted and reputed market leader in Export Import Market Intelligence by leading entire InfodriveIndia Team to believe in his mission, vision and values. He epitomized the spirit "dare to dream", "learn to excel" "value to customer" and "learn to give ".
InfodriveIndia today is a testimony to his indomitable will, single-minded dedication and an unrelenting commitment to his goals.
Today, InfodriveIndia is 200 strong professional group and serves over 21,000 corporates in 80 countries and reports on over 22,000 products.
Personal Life
Raakesh is an alumni of Anna University, Chennai. he hails from Fatehpur Shekhawati, Rajasthan and belongs to Marwari community.
He likes traveling, yoga, music and swimming. He is associated with many social & charitable organizations, he is a Director of Lions Club, Alaknanda, New Delhi, he is also associated with Landmark Education and Satsang Bhavan Giridih, he is passionate about education of poor children and care of aged people.
What is the success mantra for startups ?
For Startups the most important for success is the direction. In direction the following should be researched
What product/service are you interested in selling?
What will be the target market (target customers)?
Target segment you are targeting high value /low value
What is the scalability of the business?
The amount of investments involved
What kind of team would be required?
What is the profit margins you are expecting?
If you don't have a complete business plan, which includes the above parameters then surely one will land up in problems.
Normally startups are formed when they have an idea or a product but one does not think of the saleability (the target customers) or the profit margins. One should think of the profit which is the prime objective for starting a business. One should not be biased towards a particular product or service. Have a complete business plan and set your expectations of the profits you are going to make in that area. Also in the business plan the study for growth of the business should be studied before itself.
Sometimes if one is passionate enough then he/she can cross any challenge and be a successful entrepreneur.
Further the kind of products/service plays a very important role in success in today's era following are the area which one should look at
If the product/service is for the millennials.
If the product/service is for the woman. The buying power of woman is increasing and hence the product/service if suited for woman would turn to be huge success.
The greater the problem solved the greater will be the chances of being a successful venture. So find a problem to which you can provide a solution passionately, and be on the journey of unending growth and learnings.
(Visited 241 times, 1 visits today)