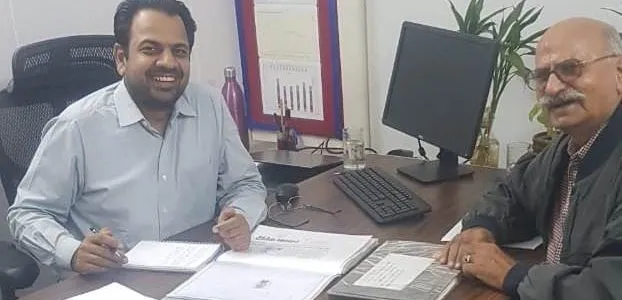 Mr. Jawahar V. Israni (CERTIFICATE OF EXCELLENCE FROM "GOLDEN BOOK OF WORLD RECORDS") with Mr. Rohit Goel, Editor In Chief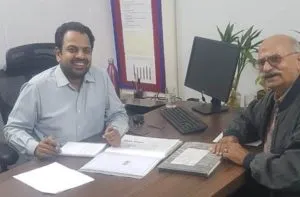 MR. JAWAHAR V. ISRANI, is a recipient of two (2 Nos.) CERTIFICATE OF EXCELLENCE FROM "GOLDEN BOOK OF WORLD RECORDS" FOR LARGEST COLLECTION OF POSTAGE STAMPS ON 11-7-2018 & second one on 19-11-2018 and "THE LEGEND AWARD OF INDIA-2018" on 22-3-2018, residing at Dilshad Colony, Delhi, 76 years of age, professionally an Inspection Engineer, presently working with M/s TUV India Private Limited, Delhi who has retired as Manager from M/s MECON Limited, Ranchi, who has been pursuing this hobby since his school days i.e. from class 5, now is a proud owner of collection of more than 35,000 stamps of 215 different countries including India. Kept with different themes also. This was motivated by a class teacher (Dr. Motilal Jotwani, later on he became the recipient of Padma Shri Award also).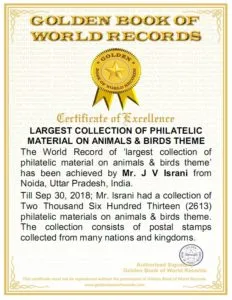 What is the important thing to progress in a business.
EMPLOYEES can MAKE or BREAK a Organisation
According to Israni sir, every business is made up of employees and the employees are the key in establishing and growing a business
Personal Touch WIth Employees
An employer should observe his employees difficulties. Employer should keep a personal touch with the employees. He should take time out and meet employees, he should discuss their worries. This should be different form the general review meets which one takes. This is more on personal touch. In today's world the same is missing, and the employer who does it will certainly have an edge above.Take healthy feedback, and if their problems and worries can be resolved then the there is no looking back.
Training to the Employees
Training is again one of the most important in developing ones employees and the organisation as a whole. In Israni Sir's view most of the small scale industry is not investing much in their employees and this is one of the reasons for slow progress.
Training must be compulsory at least once in a month.
(Visited 203 times, 1 visits today)