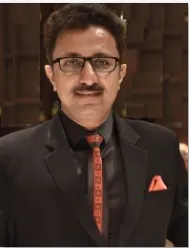 Mr. Rahat A Bhatia, Founder of Raga Group based out of India and Taiwan has more than 25 years of industrial experience in the area of Die Casting and Engineering sector. His group, Raga is a leader in its domain in India and known across the world.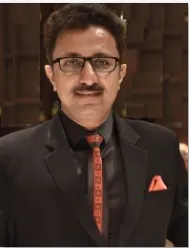 His experience ranges from Marketing to Operations and Developing newer products and markets globally. He has driven the company to become the most respected and innovative company in the domain of Die casting.
SCALE VS SKILL
If you are looking for Growth Exponentially and don't know how to get there, read the below article. This is a concept, brain child of Mr. Rahat A Bhatia which can make you take quick decisions and set path of Exponential Growth.
Mr. Rahat A Bhatia has grown his company adopting this theory and currently aiming at a growth of 10x using the principle.
Natural Growth figure which any Business can think of is limited to 10% till a max of 100% growth. This is generally called as Incremental growth. Beyond this a Business owner is not even able to think or consider and considers it as impractical. This concept changes the perception of such business owners and decision makers.
Let's suppose you make 2000 pcs as a monthly production (may be a component or a machine) and employee 30 man power or skills (as Rahat defines the unit of manpower as skills) for achieving this. Normal linear calculation for 2x growth would that the no of manpower / skills required would be 2*30=60 persons or skills.
Let's say we want to increase the turnover and wishes to produce 30,000 pcs instead of 2,000 pieces i.e a growth of 15x. So accordingly the manpower or skills required would be 30*15 = 450 skills. Now this becomes a scary task for the SME and hence he never considers more than 2x expansion ever in his mind.
The Business which grows exponentially thinks in certain other way. They would instead of investing in 450 skills would look for technology which can produce 30,000 pcs with employing skills of only 15 persons. This technology is not affordable or makes economic sense for manufacturing 2000 pcs, but when you plan to scale up exponentially, then the technologies are currently available in any and every field.
So a business scales to 15x and use appropriate technology it can reduce skills to 15/450 = 0.033 i.e only 3% of the skills are required compared to the conventional way of growth.
The other constraints which Business usually falls under is that how will i be able to sell those 30,000 pcs produced? The answer is yes you will be
In my current example by investing 4 crore of rupees in technology it can make 30,000 pcs with 15 skills compared 2000 pcs currently with 30 skills.
The delivery currently is 20 days, which will be comedown to 5 days.
The cost of parts decreased by 25% – 35%
Interest cost of investment in stocks will reduce
Cash Flow Turnover will be much faster
The good news is that your competition will never invest such huge amount because they never thought about that SCALE and would eventually be killed, since you have a superior price advantage
So the Game is of SCALE VS SKILL.
For any enquiries please drop a mail at [email protected]
(Visited 354 times, 2 visits today)